I've been working fairly intensively on the cover artwork for my FutureQuake story, and it's getting close to completion now. Just the background to paint, and a few tweaks to make to the character. Here's a sample of the work in progress (I've just slapped in a masthead from a previous edition to help with the layout):
FutureQuake Cover Art in Progress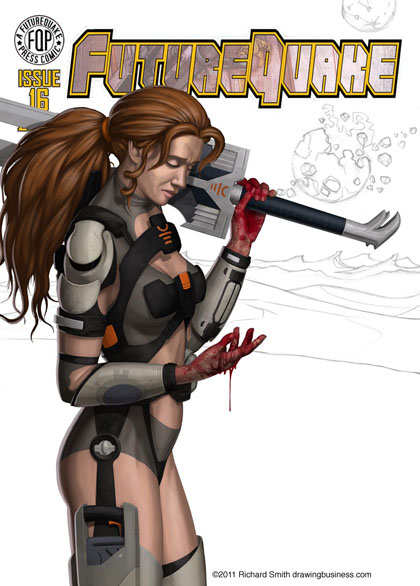 Let me know what you think.